The Hotel Bougainvillea has been a perfect fit for travelers since 1989. Located in a suburb just 10 minutes from downtown San José, we have made a name for ourselves by providing a genuine home-away-from-home experience that keeps our guests returning year after year.
The Bougainvillea is nestled within an award-winning tropical botanical garden that attracts many of the birds and butterflies that Costa Rica is famous for. We are confident you will long remember your time spent in this ten acre gem that is widely recognized as one of the most beautiful gardens in the country. We understand that after you've had a busy day of touring the many local attractions, you're ready to relax and rest. You want a good meal, a well appointed room, and an especially comfortable bed. We've got it all covered, and we really do offer you service with a smile!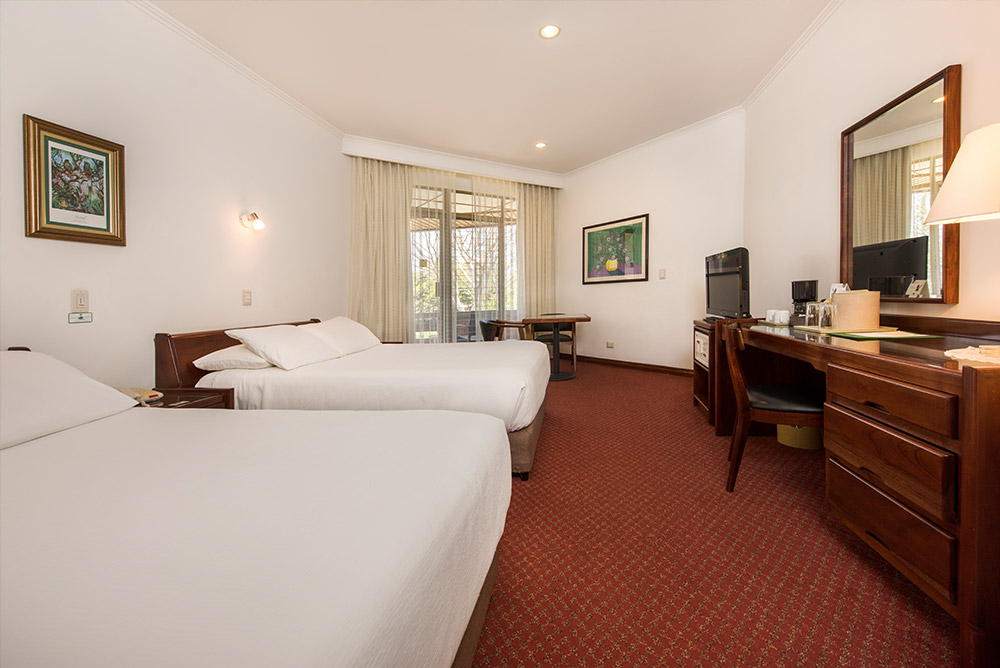 Our staff is noticeably proud to be a part of the Hotel Bougainvillea and this is reflected in the friendly attention they bestow on every guest. We strive to offer the very best of Costa Rican hospitality, and nothing pleases us more than hearing our guests say, "We can't wait to come back!"
We would love to have the opportunity of becoming your home away from home.

10 acres of Botanical Garden